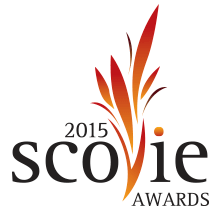 admin
This user hasn't shared any biographical information
Posts by admin
On Thursday, October 19, 2012, at the Il Vicino Brewery in Albuquerque, the winners of the Chile Beer category of the Scovie Awards were judged by eight beer lovers and home brewers.  All the entrants were amateurs, and we originally wanted to have three categories, Green Chile, Red Chile, and Smoked Chile, but there were [...]
Chile Beer in the Scovie Awards information is here. Please use a separate entry form for each beer submitted. Print out this form, fill it out, and submit it with your beer(s). The beers can be sent packed in dry ice via UPS or Fed Ex Ground, or dropped off at the following address: Attention [...]
Best Chile Beer Entry Form is here. Background The Scovie Awards Competition, now in its 17th year, is the largest and most prestigious contest for spicy foods and barbecue. There are about 65 different categories of food and drink products in the Tasting Division, plus a number of categories in the Marketing and Advertising Division. [...]
[INSERT COMPANY] WINS [# OF AWARDS OR DESCRIPTION IF SINGLE AWARD] AT WORLD'S MOST COMPETITIVE FIERY FOODS CONTEST 2013 Scovie Awards Honors Best Spicy & Savory Food Products For Immediate Release – October [DATE], 2012 Contact:          [Name], [Company] | [Phone & Email] [Insert City, State] – The 2013 Scovie Awards judging panel [...]
By Dave DeWitt Photo by Lois Manno A  record number of judges showed up for our fifteenth annual Scovie Awards judging on October 4, 2010 at the County Line Restaurant in Albuquerque. More than 100 food industry professionals—plus foodie media people—crowded into two sessions with six tables each and tasted about 650 products. This means [...]
CaJohns from Columbus Partners to Promote the Pungent and Powerful Pepper by Cody Badaracca All alliteration aside, CaJohns Fiery Foods out of Columbus, Ohio has been doing some deal making in the world of hot food. The company is nationally recognized for its vast catalog of sauces, salsas, and rubs and has won multiple awards [...]
1. What makes the Scovie Awards different from other food competitions? They are specifically targeted to the Fiery Foods & BBQ industry and thus are focused—your win will not be lost in the shuffle. 2. I've already won Scovie Awards. Why should I keep entering? A Scovie Award that's several years old won't have the [...]
Fiery foods entrepreneur Harald Zoschke gives advice to other fiery foods entrepreneurs.
These buyers told us the best way to approach them with product, follow up on your query, and improve the chances of getting your stuff on the shelves.
In late 2005, the Fiery Foods & Barbecue SuperSite ran a month-long survey to receive a snapshot of manufacturers and the market for chile peppers and their sources.