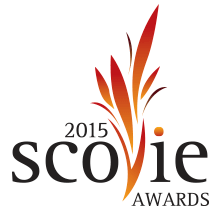 emily
This user hasn't shared any biographical information
Posts by emily
You'll Love this B.B.Q. Sauce! Just enough Heat and Spice! Perfect Grilling and Dipping sauce! Top Quality Ingredients! Casa de Benavidez New Mexican Restaurant 8032 4th st. N.W. Albuquerque New Mexico 87114 Dinning room 898-3311 Carryout 897-7493 Indoor and Outdoor seating Been in Business 32 years!
Our Red chile is an Old Fashion Family Recipe. Made from Authentic New Mexico Chile Pods, Simmered with just the right touch of Spices. Been in Business 32 years! Casa de Benavidez New Mexican Restaurant 8032 4th st. N.W. Albuquerque New Mexico 87114 Dinning room 898-3311 Carry-out 897-7493 [...]
Made with Hawaii's own grown Hawaiian Chili Peppers and Hawaiian Sea Salt. The peppers are gathered from around the Hawaiian Islands and we immediately clean and dehydrate them.
This popcorn has everything hot that I could find and for good measure threw in the kitchen sink!
Ry's Furikake Special is a combination of a rich Caramel covered popcorn, Macadamia Nuts, Furikake (Japanese seasoning usually sprinkled over rice) with a little bit of Chili Pepper heat.
This offering from The Jerky Connection offers a blend of sweet and spicy that will drive you insane wanting more. Insanity was created with a special marinade that accentuates the sweetness of the beef while providing a sustaining burn getting the endorphins rolling. One of our favorite spicy jerky concoctions. 
A super spicy jerky features the world's hottest peppers! This tantalizing and flavorful beef jerky boasts a sinister blend of peppers that is kept in check by the natural flavors of the beef and its marinade. Eat a couple of pieces of this jerky and let the taste buds burn!
Enter the 7th gate with this beef jerky. The Trinidad scorpion pepper is the world record holder. The burn is unique, hitting you on the back end giving us the opportunity to showcase the beef jerky marinade before the taste bud annihilating heat hits you. Truly addictive jerky.
Loud Orange Sunshine Mango Habanero sauce is a powerful hit of flavor that goes way beyond 'hot sauce'. It's a savory-sweet-hot dose that's far out on fish, perfect on pork and poultry, blazing on beef, groovy on the grill. It's mind-expanding taste enlightenment.
Roasted Habanero Pepper tempered with a kiss of honey and touch of molasses creating layered flavors on your palate allowing you to experience the Habanero flavor then the HEAT! At first bite you experience the honey kissed flavor and think, "This isn't Hot." Wait A Second. You won't be disappointed.