Not too sweet, not to spicy. A perfectly balanced steak recipe from 2016 Scovie Award winner CRC BBQ…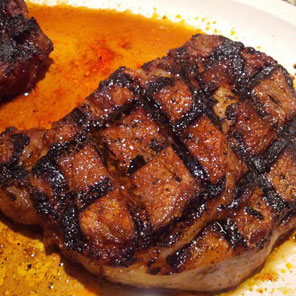 Grilled Ribeye with CRC BBQ Riley's Red Rub
2016-01-25 20:02:53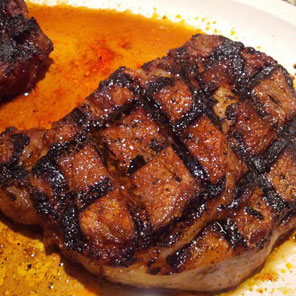 Ingredients
1 to 1 ½ inch thick ribeye steak
Olive oil
Riley's Red Rub
Butter (we use Land O Lakes)
Instructions
Using a good quality olive oil, apply a generous amount to both sides of the steak including the sides. Take Riley's Red Rub and apply a good coating of the rub on all sides. Don't be shy -- put some rub on it!
Let the steak set at room temperature for several minutes. You will notice the rub will start to dissolve and marinate the steak -- this what you are looking for!
Grill to your preferred doneness. The rub will not burn over high heat since it does not contain a lot of sugar. Once the steak is done, slice a pat of butter and place on top of steak and let rest at least 5-10 minutes. Enjoy!
Scovie Awards https://www.scovieawards.com/