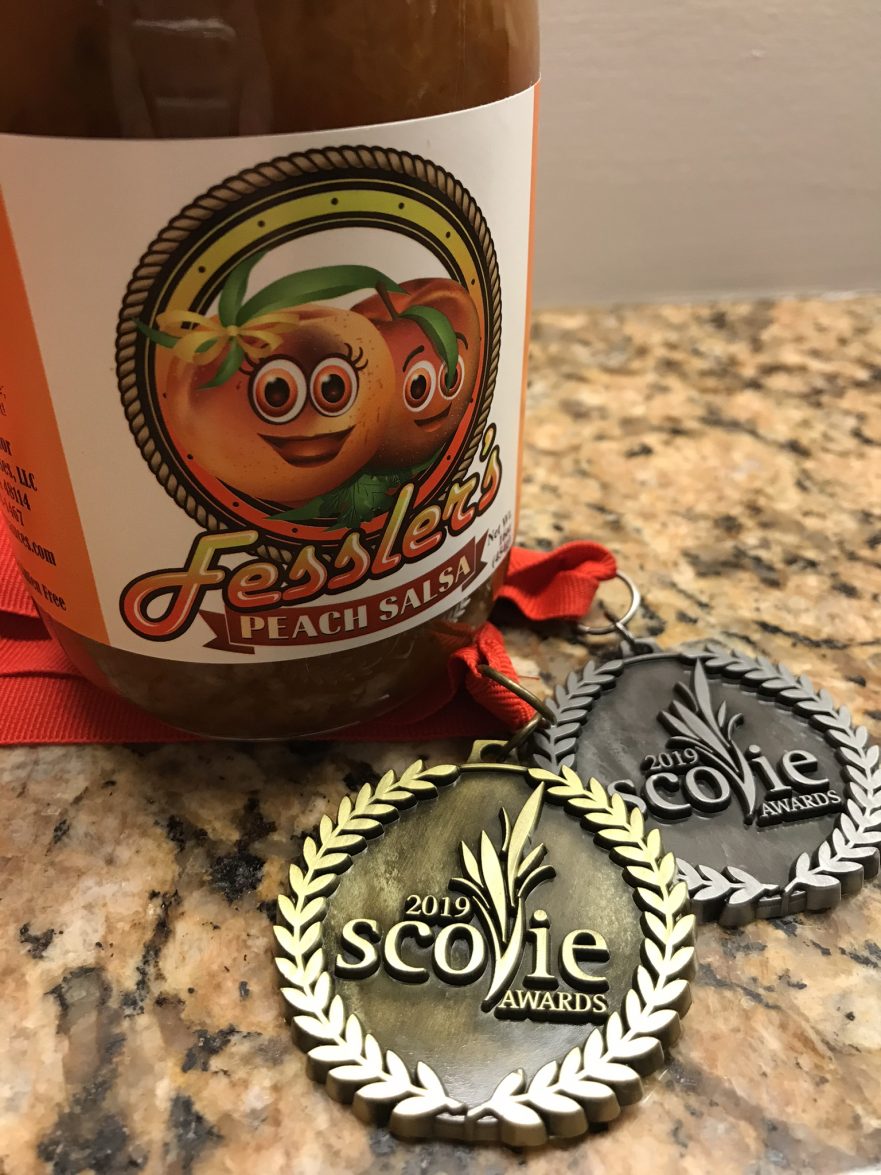 Fessler's Sauces-Fessler's Peach Salsa(2020, 2nd place)
Description
Peaches and more peaches make this salsa different than most. Not a single tomato will be found in this recipe. Great on chips for dipping, but also on quesadillas and a block of cream cheese as a cracker spread. So delicious you might even savor its flavor on pork/chicken.
2020
Fessler's Peach Salsa
2nd place- Processed Salsa -> All-Natural
Fessler's Sauces
Julie Fessler
8930 N. Christine Dr.
Brighton, Michigan 481114
(810) 844-1467
julie@fesslersauces.com
fesslersauces.com