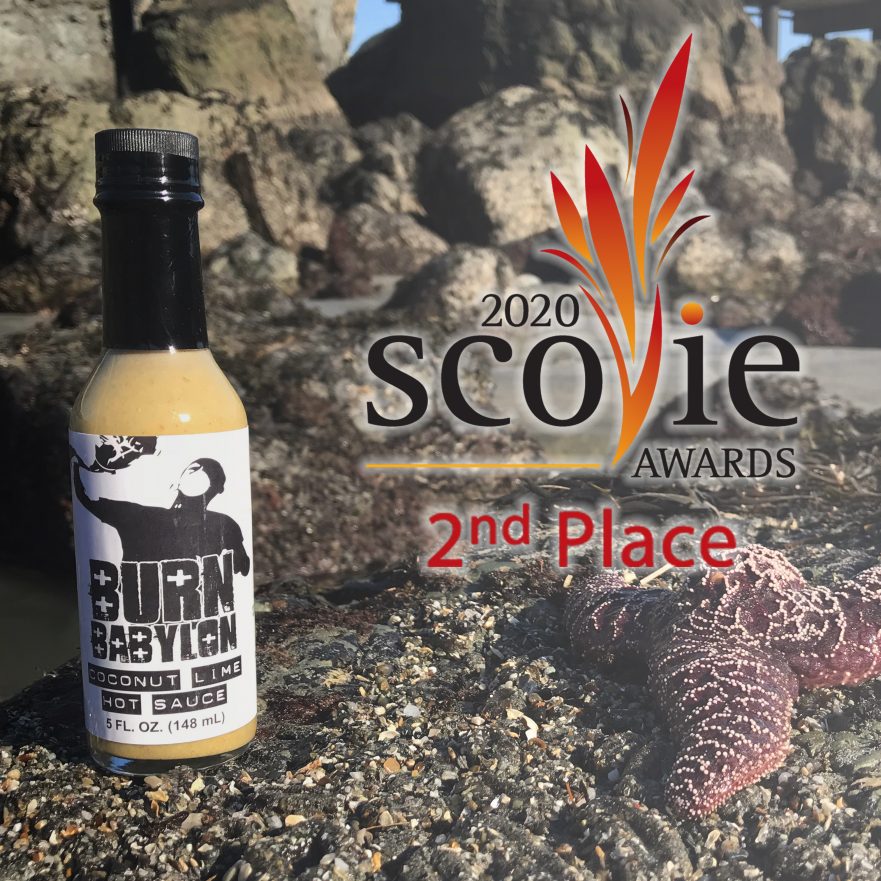 Gaskins Family Foods-Burn Babylon Coconut Lime Hot Sauce(2020, 2nd place)
Description
2nd place 2020 Scovie award winner, our Coconut Lime hot sauce is a home favorite. A creamy blend of green scotch bonnet peppers, coconut milk, lime juice, and allspice leaves a smooth lingering heat. This sauce can add heat to just about anything. Made with organic ingredients and low sodium.
2020
Burn Babylon Coconut Lime Hot Sauce
2nd place- Hot Sauce -> All-Natural-Mild/Medium
Gaskins Family Foods
Patrick Gaskins
486 View Ave.
Trinidad, Ca 95570
(707) 407-9211
gaskinsfamilyfoods@gmail.com
https://www.gaskinsfamilyfoods.com/