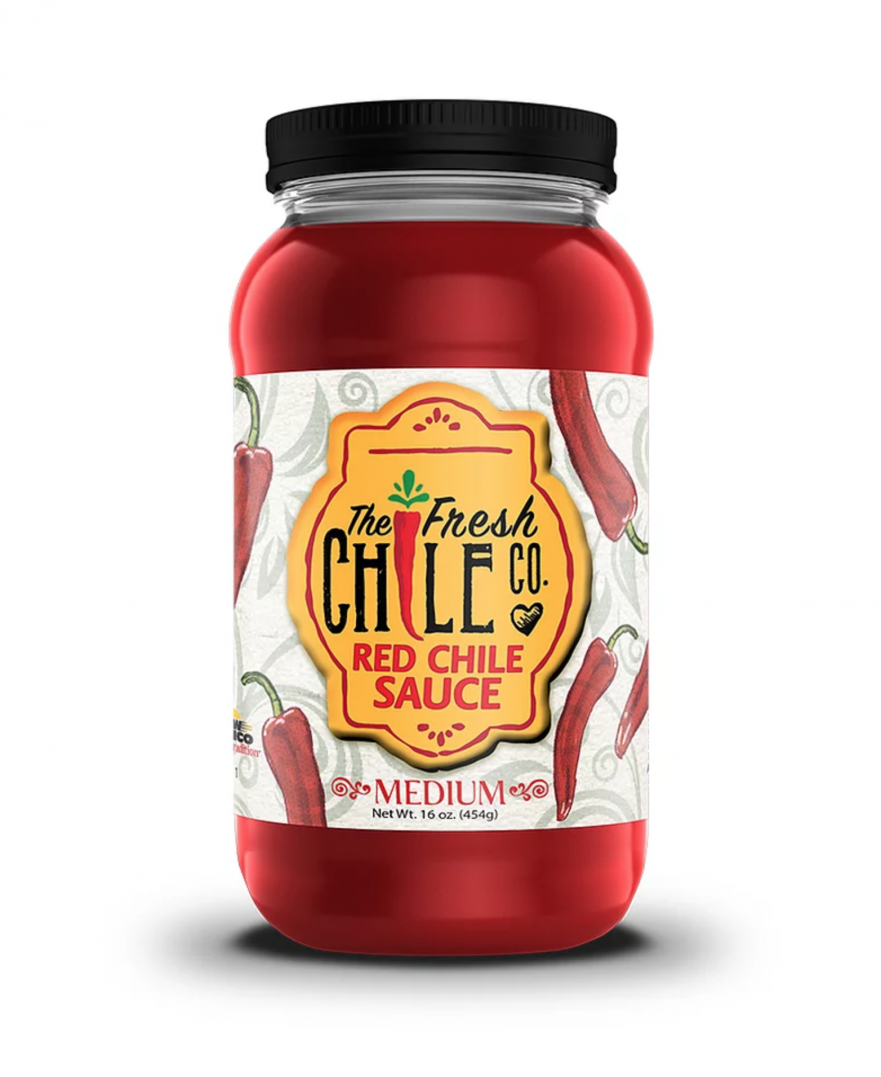 The Fresh Chile Co.'s MEDIUM Red Sauce (2019, 3rd Place)
2019, 3rd Place- Meat Required ->Stew
Description
Year: 2019
Place: 3rd
Product Name: The Fresh Chile Co.'s MEDIUM Red Sauce
Winning Category: Meat Required
Winning Subcategory: Stew
Striking an ideal balance between hot and mild, Fresh Chile Company's Medium Red Sauce gives your recipes a kick: perfect for a hearty bowl of Posole or plate of enchiladas.
We only use FRESH chile peppers—never dried. No sugar added, no preservatives, gluten-free. Our sauce is redder and better!
Company Name: The Fresh Chile Co.
Address:
1155 S. Telshor Blvd #100
Las Cruces, NM 88011
Phone: (575) 8887762
Email: freshchileco@gmail.com
Website: https://shop.freshchileco.com/