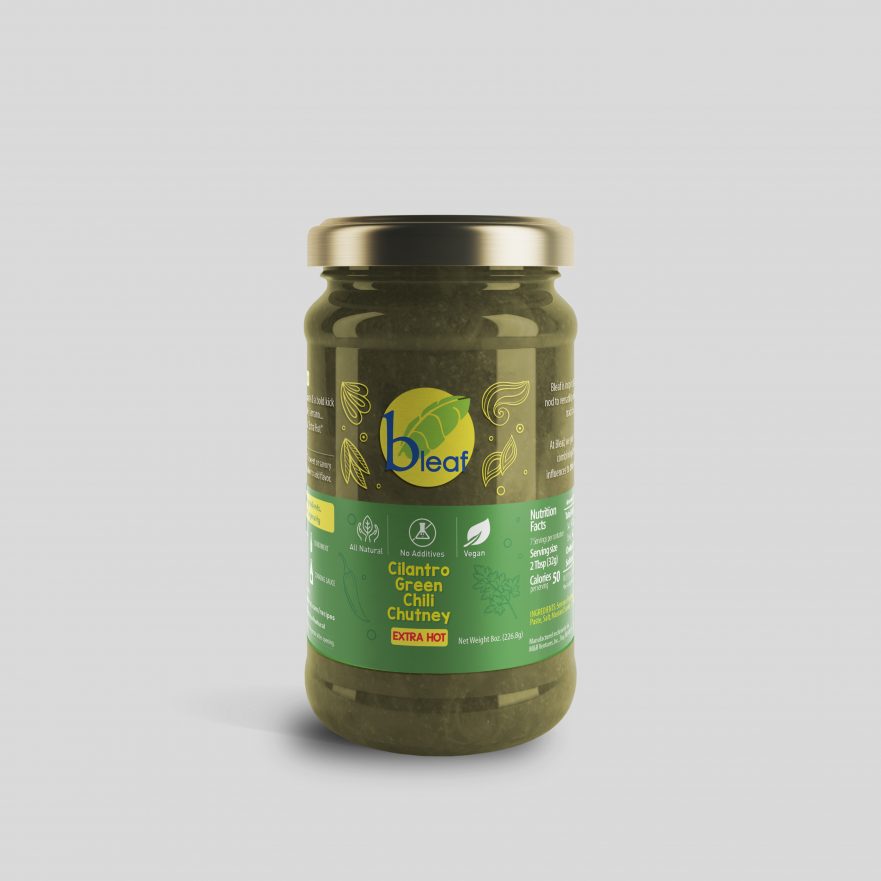 M & R Ventures, Inc.-Bleaf Natural Cilantro Green Chili Chutney(2020, 2nd place)
Description
At Bleaf, we're a dedicated team of foodies who love bold flavors and a fun cooking experience so we strive to bring both to you!
Originating in our grandma's kitchen, our chutneys bring fresh, unique flavors to your table. All of our products are all natural, with no additives/artificial preservatives.
2020
Bleaf Natural Cilantro Green Chili Chutney
2nd place- Prepared Sauce -> Green Chile
M & R Ventures, Inc.
Amit Makhecha
1801 Thunderbird St
Troy, MI 48084
(248) 4081188
april@mnrventures.com
www.bleafnatural.com