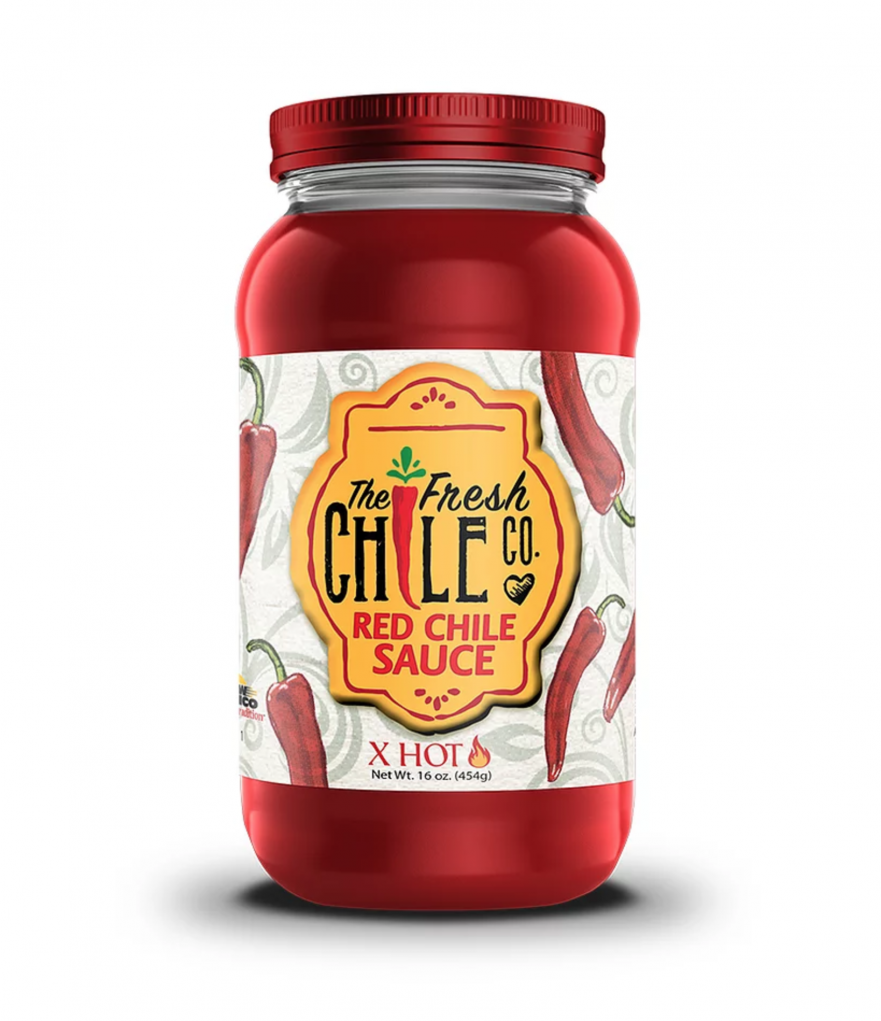 The Fresh Chile Co.'s X-HOT Red Sauce (2019, 3rd Place)
2019, 3rd Place- No Meat Required ->Unique
Description
Year: 2019
Place: 3rd
Product Name: The Fresh Chile Co.'s X-HOT Red Sauce
Winning Category: No Meat Required
Winning Subcategory: Unique
The Fresh Chile Company's X-HOT sauce brings you the hearty fire of New Mexico's best red chile! Pour on cream cheese, drizzle with honey, and serve with chips for the perfect appetizer.
We only use FRESH chile peppers—never dried. No sugar added, no preservatives, gluten-free. Fresh Red is best!
Company Name: The Fresh Chile Co.
Address:
1155 S. Telshor Blvd #100
Las Cruces, NM 88011
Phone: (575) 8887762
Email: freshchileco@gmail.com
Website: https://shop.freshchileco.com/