This refreshing summer salad recipe from 2015 Scovie Awards winner Palo Alto Firefighters is the perfect dish to bring to a hot summer party…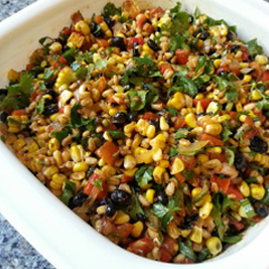 Palo Alto Firefighters Grilled Corn and Black Bean Salad
2015-07-03 14:37:20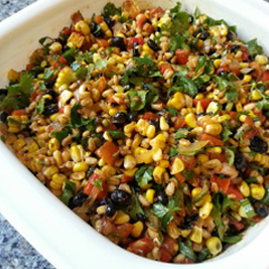 Ingredients
2 ears of corn
2 red bell peppers
1 can black beans
1 bunch cilantro
1/2 cup barley
1 yellow onion
2-3 green onions
4 Tbsp Palo Alto Firefighters Pepper Sauce
Instructions
Clean corn on the cob and red peppers. Place directly on hot grill (peppers skin side down) until black marks show. Pepper's skin should be heavily blistered and loose. Set aside to cool.
Cook barley by package directions, when done, stir in 1 Tbsp Pepper Sauce and let cool slightly.
Dice yellow onion and saute until translucent.
Drain and rinse black beans.
Thinly slice the green onion, chop the cilantro, cut the corn from the cob, and peel and dice the red peppers.
Combine all ingredients with 3 Tbsp pepper sauce, salt to taste.
Scovie Awards https://www.scovieawards.com/